I have been visiting the woods recently in order to try and get 'back to nature'. I feel as if I have got into a lazy habit of always painting in the studio without enough plein air work. It is easy to convince yourself that a photo and sketchy scribble will do and gradually find yourself feeling rather removed from the subject. So I have been loading my rucksack with inks and paper and visiting a local wood to do some painterly experiments in situ.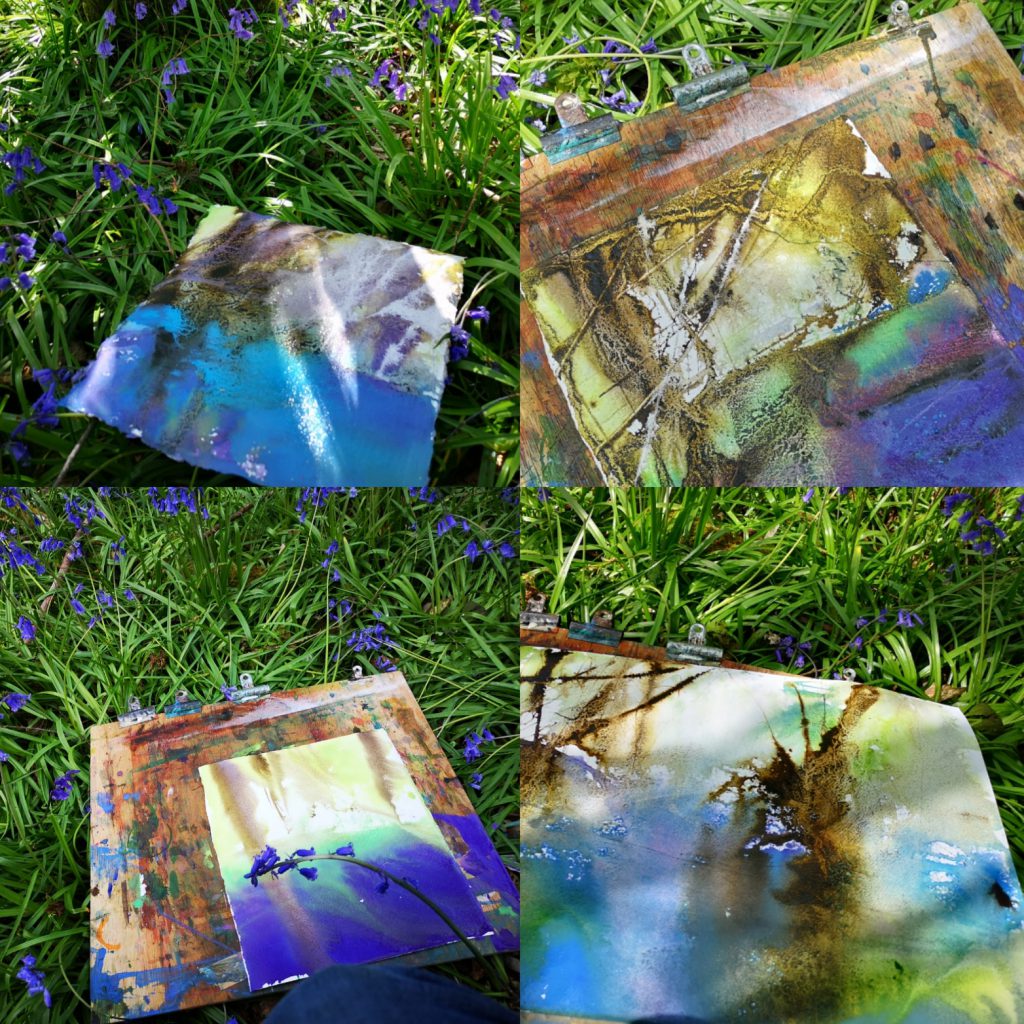 I made this a priority over everything else because the bluebells have been coming out thick and fast and for several years I have left it too late to visit them- always finding something else ' more important' to do. This year is a bumper year for bluebells. Their colour is a true feast. It sounds silly but I was quite surprised to see that the flowers were not the colour that my brain had somehow told me they were. Not really blue at all- more purple- but varying according to the light. I experimented with using different blues- some painted to be true to nature and others a more 'imaginative' version. Some Cobalt Blue with a touch of Quinacrodine Magenta seemed to capture the 'real' colour but I also played with turquoises and French Ultramarine.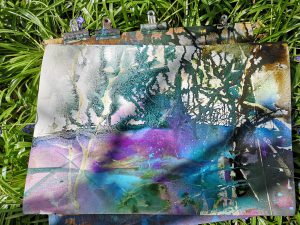 I found myself lost in the moment. Absorbing the sounds and sights of bumble bees, the woodpecker, deer and pheasants.A pink crab apple tree was still in blossom and red campion and cowslips fought for space in the ocean of blues and fresh greens. Picking my way through brambles, branches and old tangled stems of old man's beard and honeysuckle made me realise that the typical romantic notion of a bluebell wood is not necessarily accurate. There are thorns, stinging nettles and awkward undergrowth waiting to trip you up. You have to stoop under and scramble over branches and logs. It is not all sweet and pretty- It's raw nature.