I  am sorry that I have been so quiet for the past few weeks on my blog.  The days are never long enough and this autumn  has been so spectacular that I have been  too excited to sit at the computer! I have been making it a priority to get out into the sunny hedgerows and immerse myself in  all the inspirational subjects just waiting to be picked.
The other day  the light was just dazzling.   It picked out the edges of the teazels and danced on the cobwebs that  curled their way through the  seed-head tendrils. Further long silvery strands  of cobweb stretched between plants – tightropes for tiny spiders.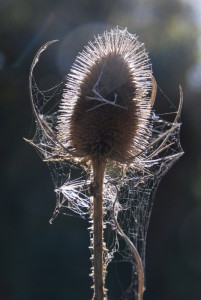 The sunshine  simply pierced through gaps in the berry laden hedges creating infinite patterns and designs. I have never known  the hedges to be so full of colourful rosehips, blackberries, haws and sloes as well as long beaded necklaces of  bryony berries. All   this intermingled with leaves in every shape and  hue.  Spectacular.  The colours seem especially intense this year  and I am soaking it all up to store inside my soul to feed off through the monochrome of winter.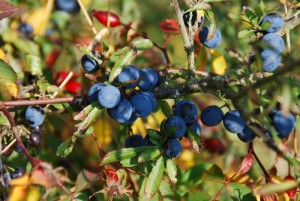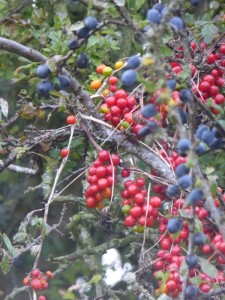 I am planning  a series of  paint experiments  to try and capture some of the colourful semi abstract  patterns that I have seen in the hedges.I am also planning to do my blog more regularly  .. so please watch this space!
---