I have just spent two days in London at the RI exhibition in the Mall Galleries. Day one was the private view and opening of the exhibition. The gallery was absolutely packed but I got there quite early so had plenty of time to look round at all the gorgeous paintings. So much variety and some lovely stuff from non members as well as members. Speaking of which-At the end of the opening speeches I was presented with a wonderful diploma to mark the fact that I had been elected as a member this time last year.
My paintings are hung in two groups. The main group is a block of four hedgerow themed paintings featuring brambles and rosehips. My two other paintings of May blossom and wild rose in the hedgerow are hung within a collection of smaller work by other members.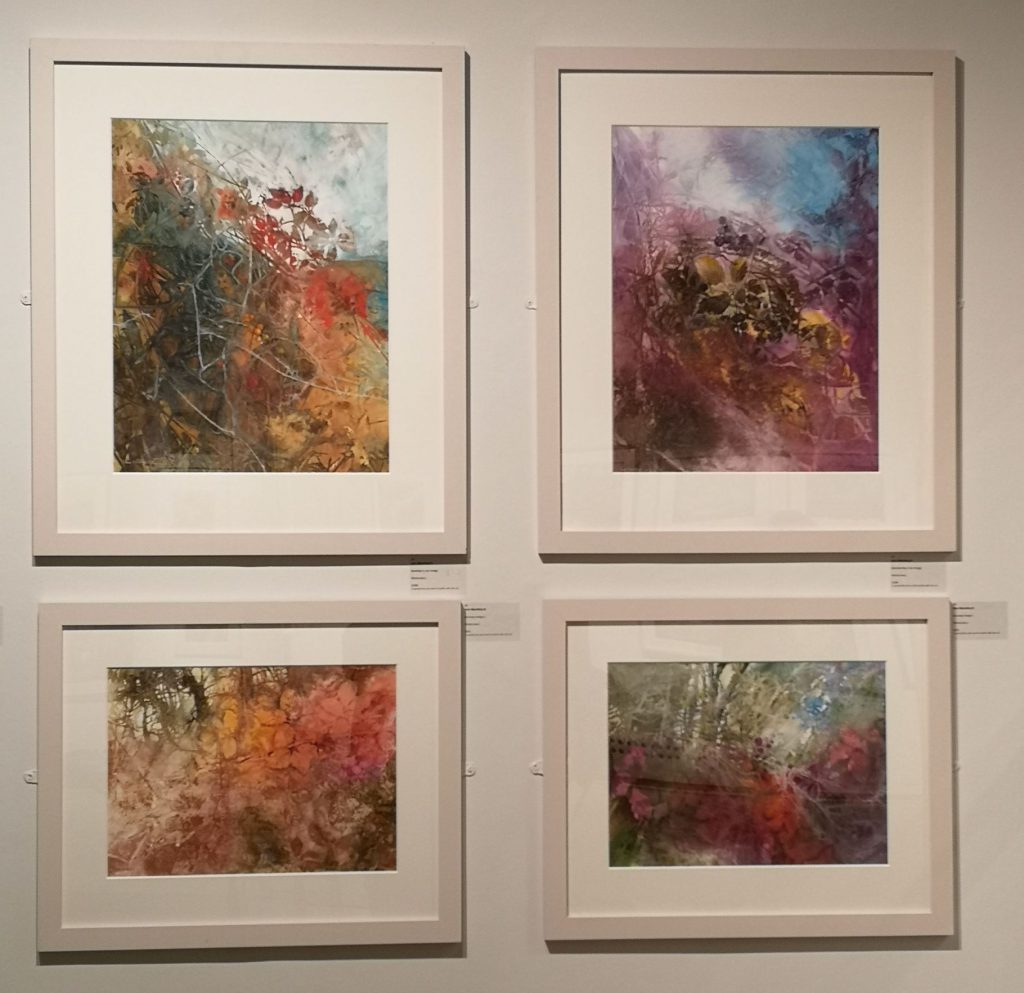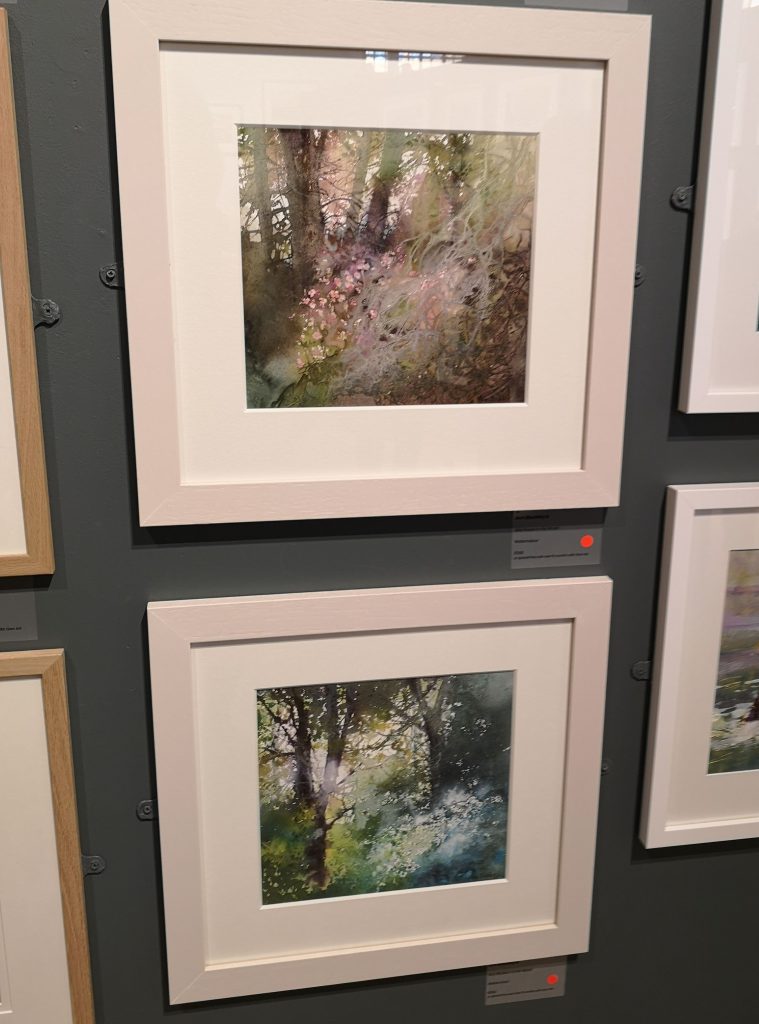 I feel very honoured to be in this position and it was great to be able to 'give back' a little and offer portfolio reviews for anyone that wanted me to do a free critique of their work, on the following day. It was really interesting to meet people and see their artwork. Some people brought in some fabulous sketchbooks full of ideas. Somebody specifically came to the gallery to thank me as I had inspired her to begin her own watercolour journey. Her paintings are now incredible after only a few years of starting. Lots of people were nervous about showing their work to me but after talking for a while I think they realised that I wasn't too scary after all! At that point,pads and phones appeared out of their hiding places in bags and we were able to look at a large range of images and have some useful discussions. As I pointed out a few times. Art is not a competition ( or shouldn't be). We are all in it together.