I am back from an incredible visit to China where I was invited to participate in a cultural and art exchange with a group of 8 UK and 8 Chinese artists.We were based mainly at The Nanxi Academy which is situated in a dramatic landscape in the Yandang mountains in South East China. The Chinese people we met were immensely welcoming and generous and we were treated like royalty. At the opening ceremony it was red carpet, entertainments, speeches and ceremonial robes all round.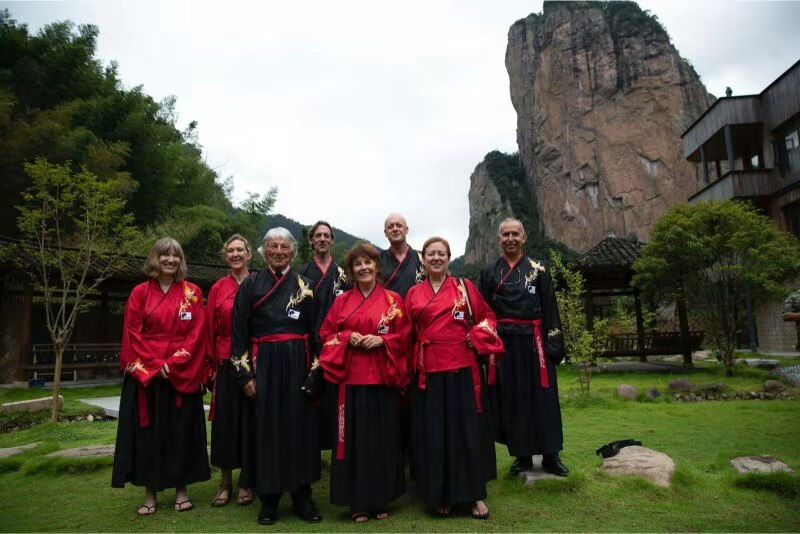 We were taken to a series of stunning locations; steep mountains, waterfalls, rivers, lakes, bamboo groves, temples and pagodas. Everywhere, the clouds of golden dragonflies flew to greet us and butterflies the size of bats wafted past.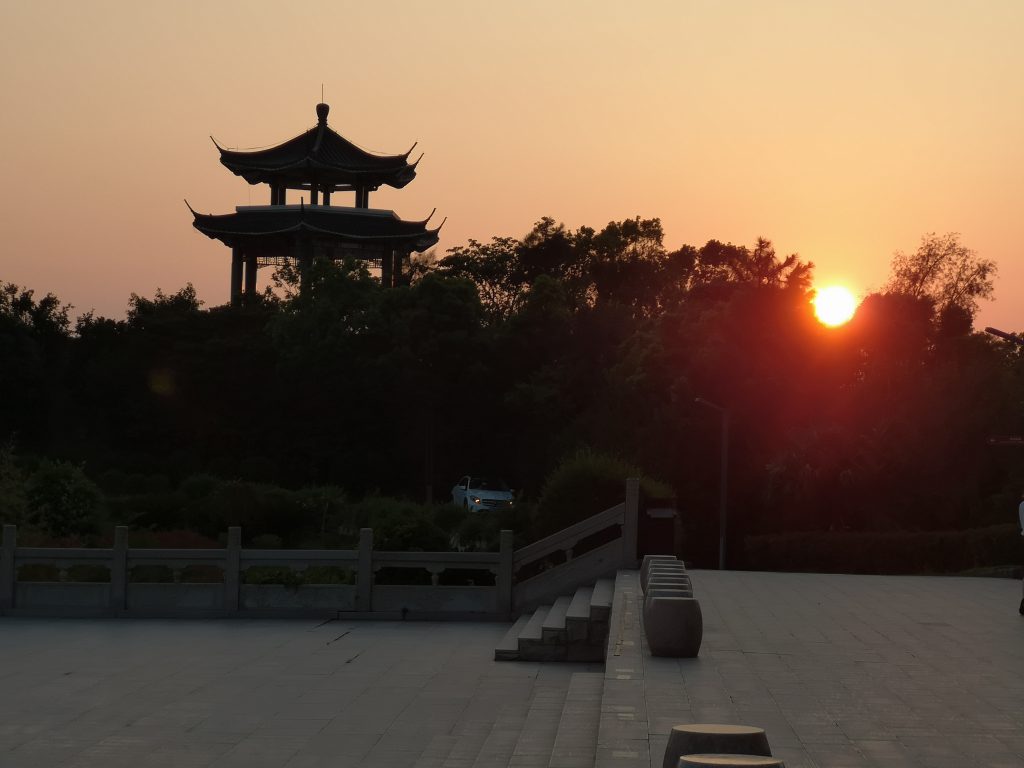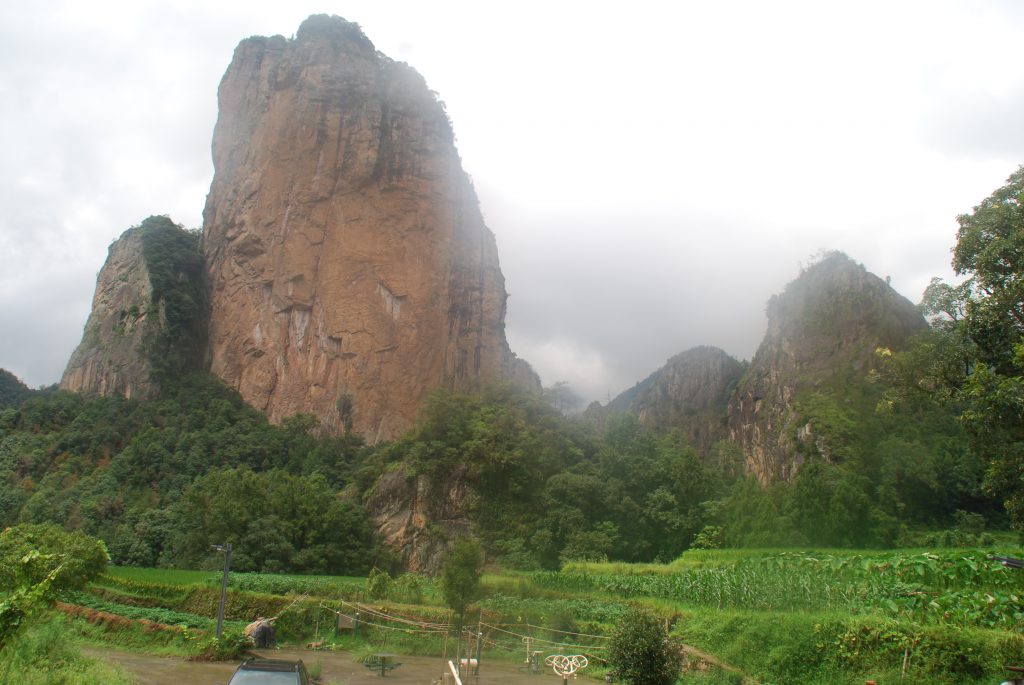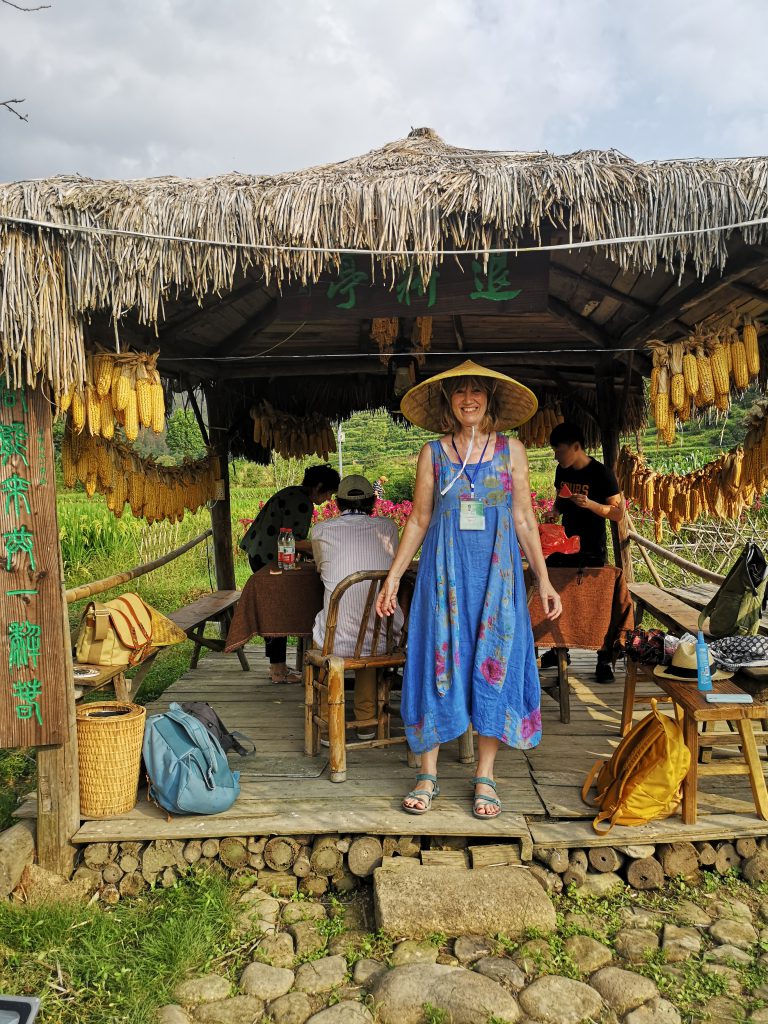 It was challenging painting in the heat, being eaten alive by insects, working on location rather than in my comfortable studio, in unfamiliar territory and sometimes working on massive sheets of paper, twice the size of my normal work. I even tried painting in acrylic on canvas. It was exhilarating however to be completely stretched out of my comfort zone and I tackled it full on as a huge, probably life-changing personal challenge.
It was an exercise in practising being immersed in the moment and enjoying the process instead of worrying about how the end result would turn out. Working alongside the Chinese was fascinating- noting their Zen approach to the way they work, treating the experience from start to finish as a series of calm and mindful treasured moments.
It was a fortnight of laughter, friendship, art,culture,wonderful food and amazing natural landscapes. I am now going to look through my hundreds of photographs, the piles of sketchy artwork and try and make sense of it all. I feel inspired to paint and paint again like never before.