Ann is a member of the Arborealists. For information about the group's philosophy and  aims visit www.arborealists.com.  Ann  will be exhibiting with them in  various  joint exhibitions around UK this year including: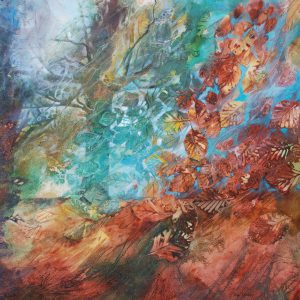 Arborealists and Guests  Black Swan Arts, 2 Bridge Street, Frome, Somerset BA11 1BB       www.blackswanarts.org.uk 21 July – 2 September
Black Swan Arts is  located in Frome  which the gallery describes as being 'one of the coolest towns in the UK' ! Another bonus is that it is conveniently situated next door to the largest car-park in the town. Ann has one largish painting in the exhibition called "Beech wood fall' based on her experience of sketching in the Autumn woods as the Autumn leaves floated around her creating a magical atmosphere.
 Arborealists  show-  Mariners Gallery.St Ives.  September 29th-November 20th
Private View opening 29th September, 4-6 pm all welcome