We have recently got back from a  family visit to  Ireland, staying in an idyllic  corner of Donegal.  It is a wonderful time of year to go because  the  fuschia hedges   are so  vibrant and lush,edging and towering above small lanes by up to  three metres in places.  Honeysuckle   and convolvulus wove their way through the  swathes of deep  crimson  flowers  and to add to the joy of it all , large clumps of rosa rugosa studded this glorious tapestry.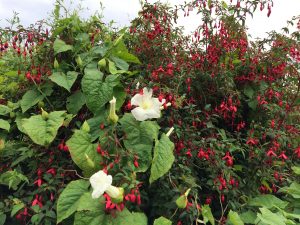 Harebells and heather  entangled with  many types of grasses fringed the dunes and rocks that edged the  little beaches.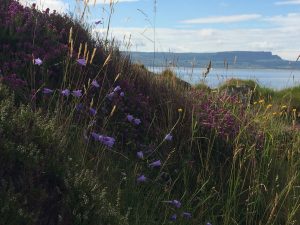 Seaweeds, pebbles and barnacles   kept me entertained with their endless patterns.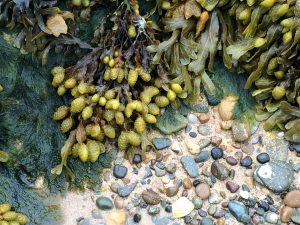 As the emphasis of the trip was  firmly on fishing for crabs and building sandcastles with grandchildren  on  a series of deserted sunny sandy beaches ( yes- sun- in Ireland!) I had to content myself with a few quick forays with my camera to sneak photos. You never quite switch off when you are an artist!
---